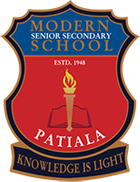 MODERN SENIOR SECONDARY SCHOOL
&
MODERN NURSERY SCHOOL, PATIALA
ESTD. 1948
(Affiliated to CBSE)
×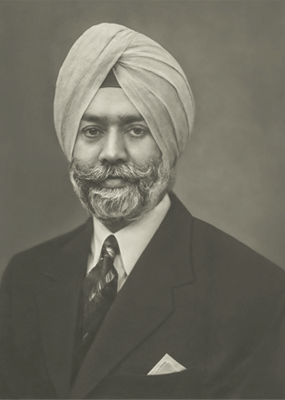 Sardar Mohan Singh, Founder of Modern Senior Secondary School, Patiala (MSSSP) was a visionary - well ahead of his times. He started the school in 1948, just after Independence, passionately believing that education was the key to India's future success as a modern nation state. In fact, MSSSP (then known as Modern High School) was the first private school of Patiala.
The purpose of the school was not just to provide excellent education to students in and near Patiala, but also to provide them with strong values and a noble vision. In fact, Sardar Mohan Singh himself lived those ideals. He is still remembered for his absolutely impeccable integrity, ever helpful nature and cheerful disposition.
He made a success of whatever he did. He joined the Imperial Bank of India in 1926, one of the first Indians to do so. However, in early 1944, he resigned from the bank on both principle and policy over the discrimination of Indians in the bank's senior appointments. He then became Managing Director of the State Bank of Patiala from 1944 for a period of nine years - leading the bank to its most blazing period of growth. Under him, the bank became the first in India to introduce a mobile banking unit to cover the needs of rural areas. He was also responsible for the bank becoming the first bank in the country to introduce a compulsory insurance policy scheme for its employees. During this period, Sardar Sahib also founded the Patiala Insurance Corporation. Additionally, he was also the Chief Economic Advisor to the Maharaja of Patiala.
After Patiala, from 1954 to 1955, Sardar Sahib was Special Advisor to the New India Insurance Company in Bombay. Thereafter, in 1956, he became Deputy General Manager of Punjab National Bank in New Delhi. In his later years, he founded the firm of Industrial and Financial Consultants Pvt. Ltd. to advise and help business enterprises in the country.
Sardar Mohan Singh was also Chairman of the Panipat Woollen and General Mills Co. Ltd. and was on the Board of Directors of several companies including National Buildings Construction Corporation Ltd., Mohan Meakin Breweries Ltd., Bharat Steel Tubes Ltd. and The Prestolite of India Ltd. He was also on the Board of Directors of the Institute of Home Economics in New Delhi. Sardar Sahib also founded, or help start, several schools and colleges including Gurmat College, Patiala and the Guru Harkrishan Public Schools, New Delhi. He was also Vice President of Guru Nanak Engineering College, Ludhiana.
Sardar Mohan Singh passed away on 8 November 1968 at the age of 64 in New Delhi, leaving behind a richly enduring legacy. MSSSP pays respectful homage to its founder and remains ever grateful to him. His birthday - 8 January - is celebrated as Founder's Day.
The founder was passionately supported by the first Principal of the school, Mrs. Jai Chopra. Sardar Mohan Singh and Mrs. Chopra led the school to become the most prestigious school in Patiala. Mrs. Chopra was associated with the school, as Principal and then Director, till her passing away in 1998.
Meanwhile, after Sardar Mohan Singh, his wife Sardarni Raj Mohan Singh became Chairperson of Saraswati Vidyak Trust (SVT), which the founder had established to control the school. She also became President of the Managing Committee (MC) of the school. She was at the helm from 1968 to 1987. Thereafter, her son Dr. Ravi Singh, who was a legal and industrial consultant, provided leadership from 1987 to 2017. Since 2017, his son Mr. Jujhar Singh, who is a television journalist, is serving as Chairman of SVT and President of the MC. Mr. Jujhar Singh's sister Ms Nanki Singh, a writer, serves as Vice President.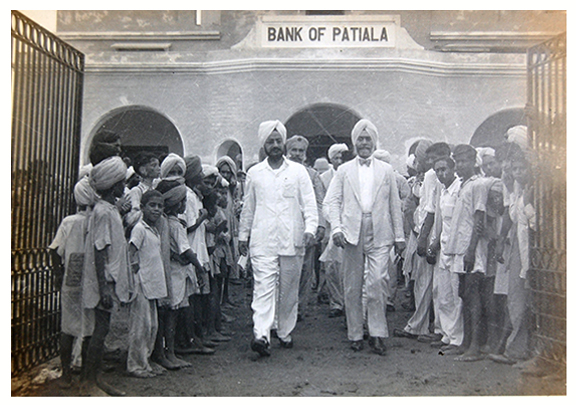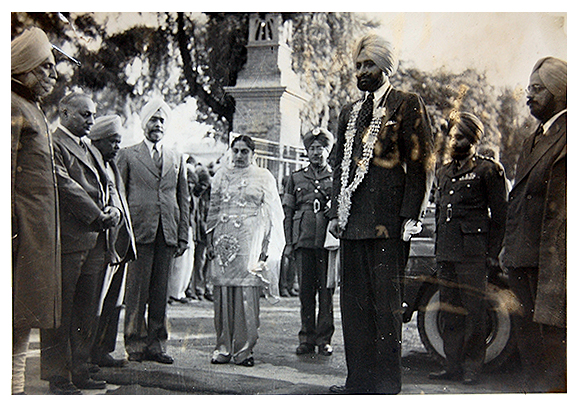 Sardar Mohan Singh's daughter-in-law, Mrs. Anjali Singh, gives a little glimpse of her father-in-law, on the occasion of 75 years of the school.
Click here
.
G.D.N.S. Road, Patiala - 147001, Punjab
Telephone: 0175-5007335
Email: mssspatiala@gmail.com
G.D.N.S. Road, Patiala - 147001, Punjab
Telephone: 0175-5007335
Email: mssspatiala@gmail.com